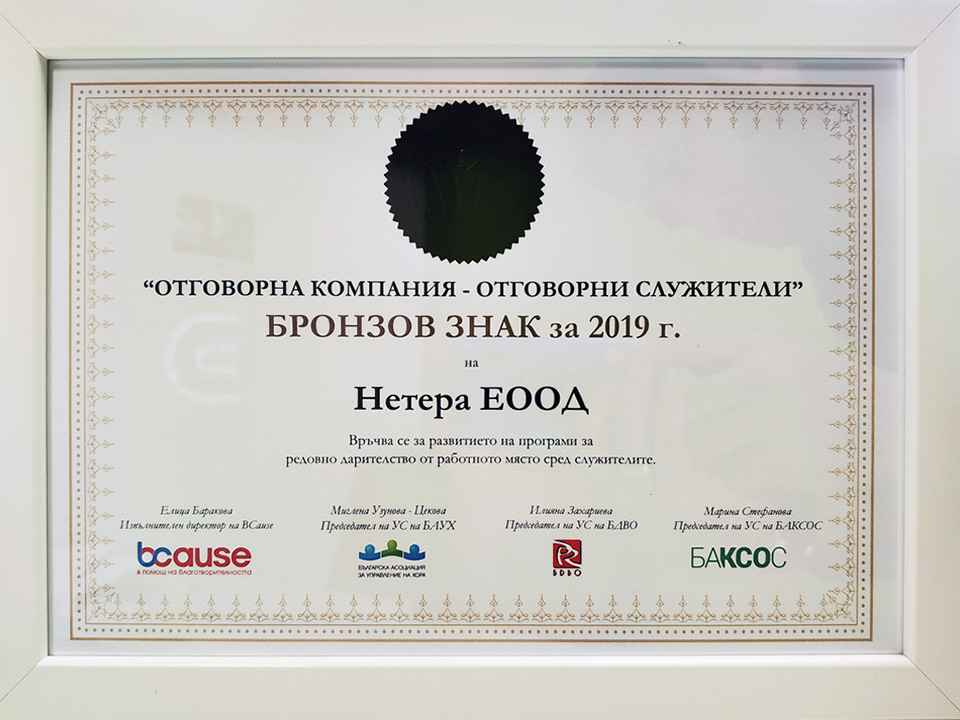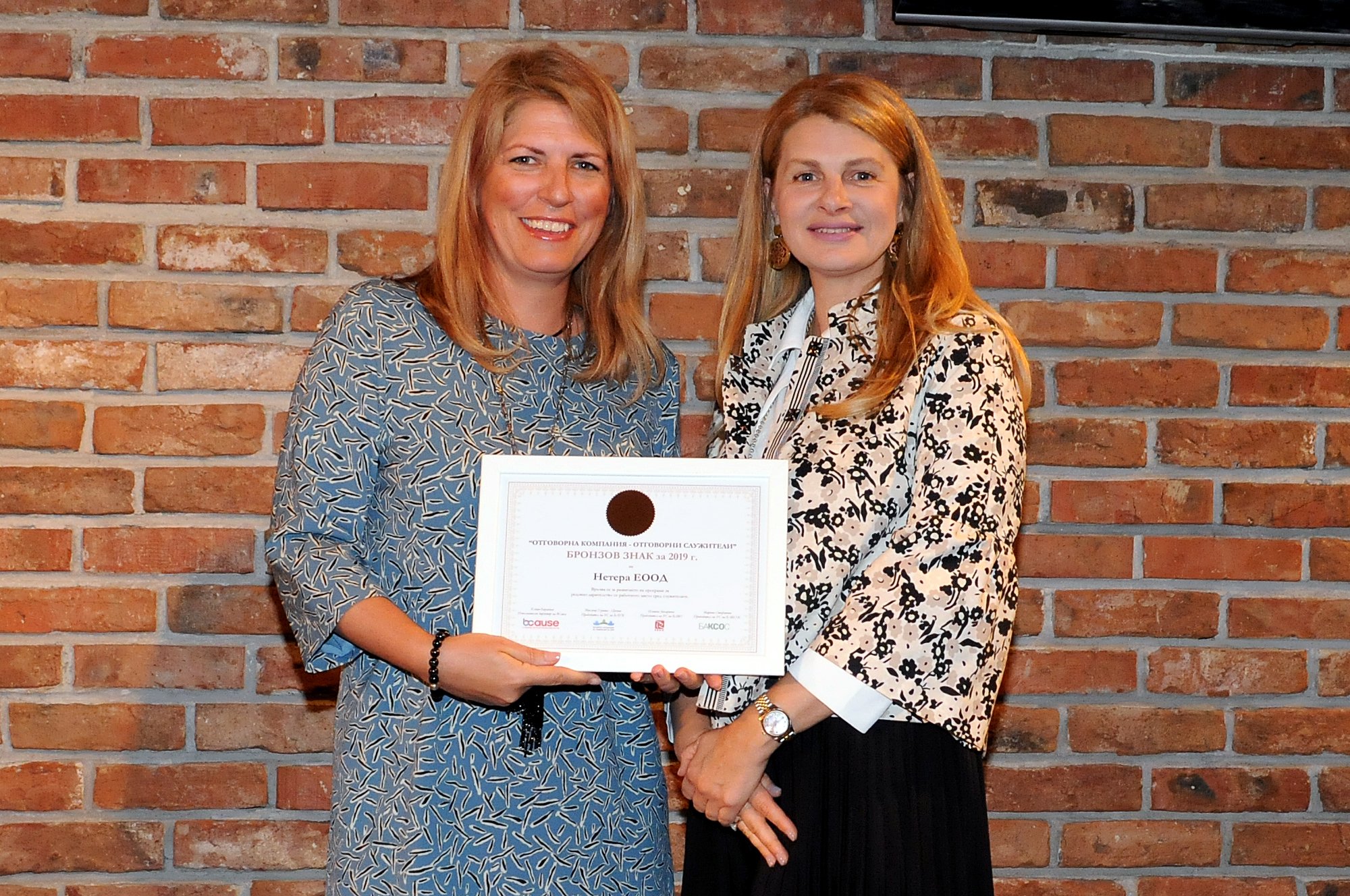 Neterra received an award for the development of regular on-the-job donation programs with the active participation of the company's employees in 2019. The Bulgarian telecom was honored by the BCause Foundation with the Bronze badge "Responsible Company - Responsible Employees".
Among the projects supported by Neterra in 2019 are "Hear Me With Your Heart" for the production of subtitles for Bulgarian films, so that they become accessible to our deaf compatriots; monthly financial support for the school in the village of Rusalya, where socially disadvantaged children are educated; donation to the Community Center in the Municipality of Topolovgrad for organizing and conducting the festival of amateur theaters, pantomime and satire "Velko Kanev" - 2019.
The Annual Workplace Donation Badge is an award for companies that encourage, as part of their corporate social responsibility policy, the employees' engagement with socially significant causes.
The award is presented for the sixth consecutive year by the BCause Foundation, the Bulgarian Association for Management of People (BAUH), the Bulgarian Society for Public Relations (BDVO) and the Bulgarian Association of CSR Specialists (BAKOS).
"Donation is a part of each of us. I would encourage you to look inside. Everyone has something more to share. Even a smile is a donation and sharing. Giving a hand or donating money - let us share it because there are people who look just like us but do not have what we have," said Maya Kalcheva, marketing manager of Neterra.
"With these awards, we pay tribute to the people who inspire the donation projects, as well as to those who work for their implementation. One of the trends we are experiencing is the increasing interest in volunteering in the workplace, and above all, the desire of employees to choose and propose causes and projects themselves, as well as the search for digital solutions to facilitate employee participation in various charities events and initiatives," said Elitsa Barakova, CEO of BCause Foundation.