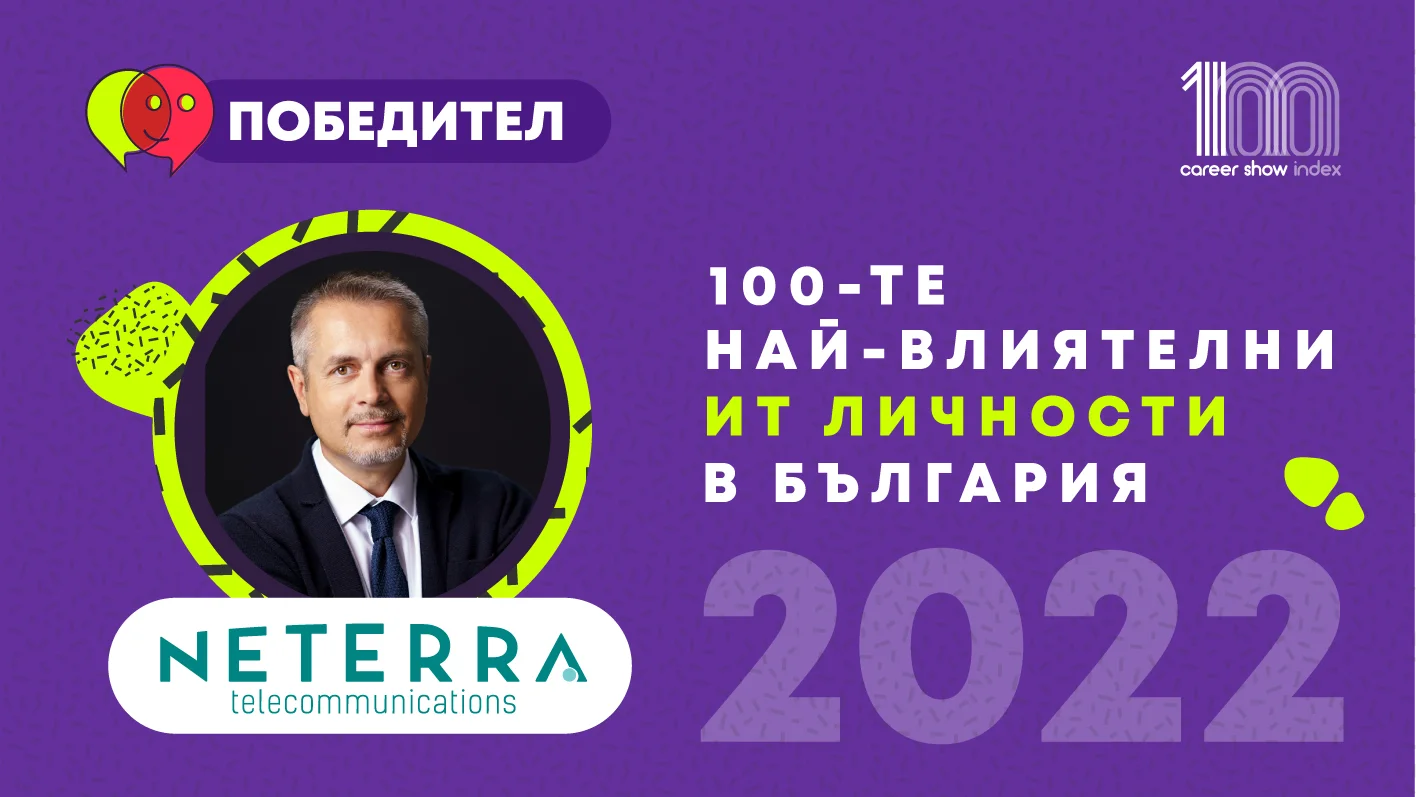 The CEO and owner of Neterra Neven Dilkov entered the index "Top 100 of the most influential IT professionals in Bulgaria". He has been nominated by colleagues and friends who consider him an inspiring leader in the field. After a public online vote, Neven was selected in the Top 100.
The index aims to distinguish the most prominent IT professionals in Bulgaria, who motivate others with their work and skills.
As the founder and manager of the independent global telecom Neterra, Neven Dilkov has over 26 years of experience in the industry. He is the Chairman of the Board of Directors of the European Competitive Telecommunications Association ecta.
Neven Dilkov participates in the management bodies of a number of other organizations such as the Branch Association of Bulgarian Telecommunications Operators (BABTO), Access to Information Program and is a member of the Expert Public Council for Management of Registers ".bg" and ".бг" at the Bulgarian Ministry of Transport, Information Technology and Communications (MTITC).
Neven Dilkov is also the founder and owner of the global Internet Exchange platform NetIX. Together with partners and colleagues he has been creating and developing large-scale business projects such as Neterra.TV, Neterra.Cloud, NetFleet.bg, Sofia Data Center.
He studied computer science at Tsinghua University, China, and graduated with honors and cumma sum laude from West Virginia Wesleyan College, USA.