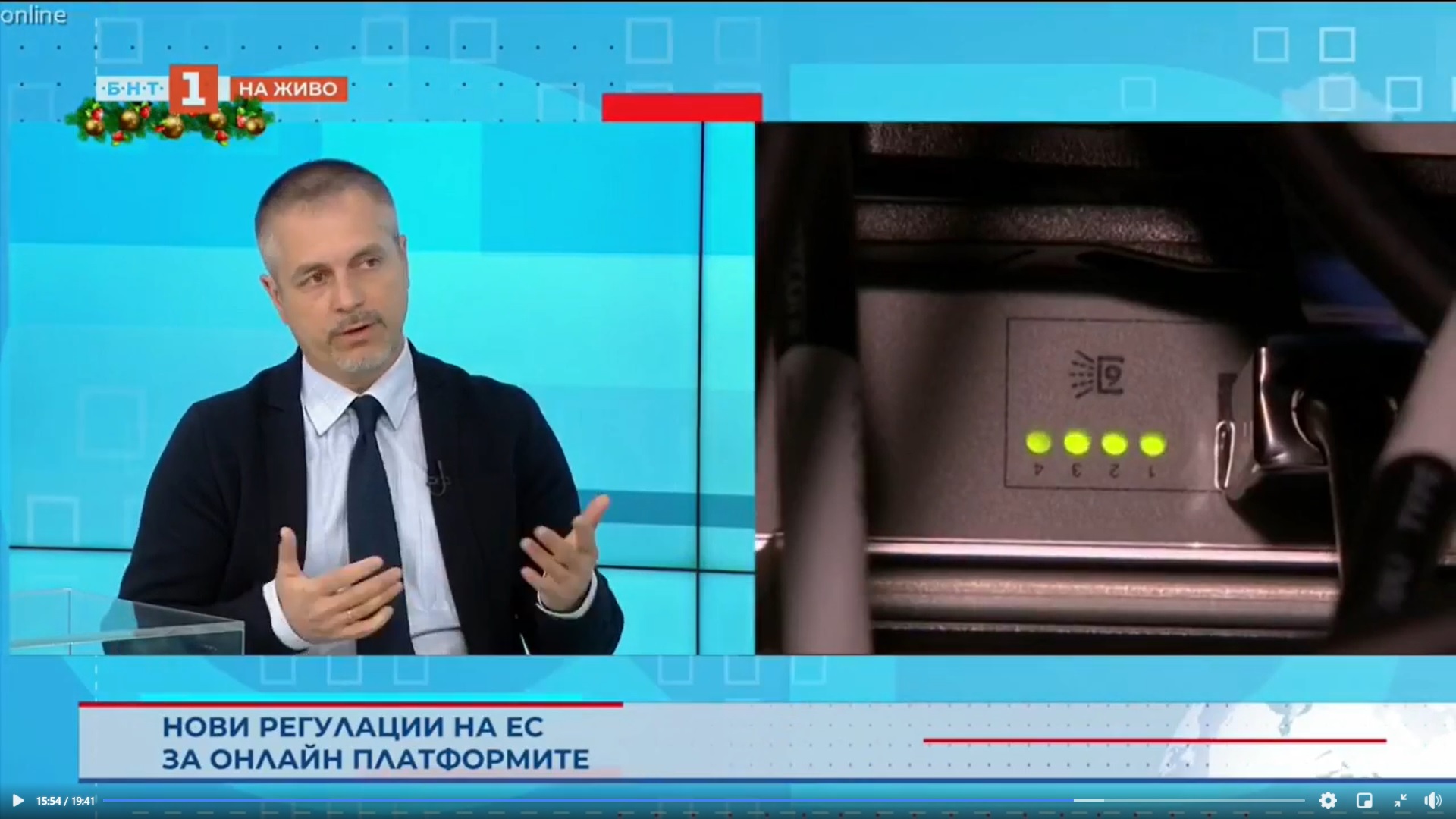 The two Acts of the European Commission - on digital services and on digital markets - are extremely innovative in nature. The European Union is one of the few powers in the world that manages to generate legislation and regulation at such a high level, says the founder and CEO of Neterra Neven Dilkov in the program "The World and Us" on Bulgarian National Television (BNT).
As an entrepreneur who started his business with the advent of the Internet, he commented on how the global network has changed: "Over 20 years ago, we went online excited because the Internet was a symbol of free access to the most reliable information in the world. Gradually, we noticed that when we go online, we log in to Facebook. If we want to buy something, we go to Amazon. When we search for information, we do it on Google."
This happened naturally because these applications are an example of well-developed services. That is why the European Commission is not against them, nor does it want to ban them. On the contrary - EC recognizes that they are useful for society.
"Through the new legislation, the EC wants these companies to be more transparent so that people know and can influence what happens with their information," says Neven Dilkov.
One of the new concepts of the EC, which appears for the first time in the legislation and in the digital world, is the role of moderators. They will be able to monitor and give feedback to corporations whether certain information is true and reliable, or it is fake news.
When asked by the presenter why the new laws are made only for Big Tech, Neven Dilkov answered that they are the most difficult to regulate. In the future, however, it is good to extend the rules to smaller market players.
"One of my criticisms of this proposal is that bad practices are not only endemic to the world's largest corporations. Greed is not illegal. You do not need to have more than 45 million subscribers to abuse the trust of your customers. You can have "only" 43 million and still hurt them."
According to him, consumers will feel the effect of this legislation in a positive way. "You know how these platforms were used to influence elections in the United States, in Britain, and in almost every other country. We expect fewer opportunities to manipulate information in the future."
Watch the interview of Neven Dilkov for the show "The World and Us" here (in Bulgarian).