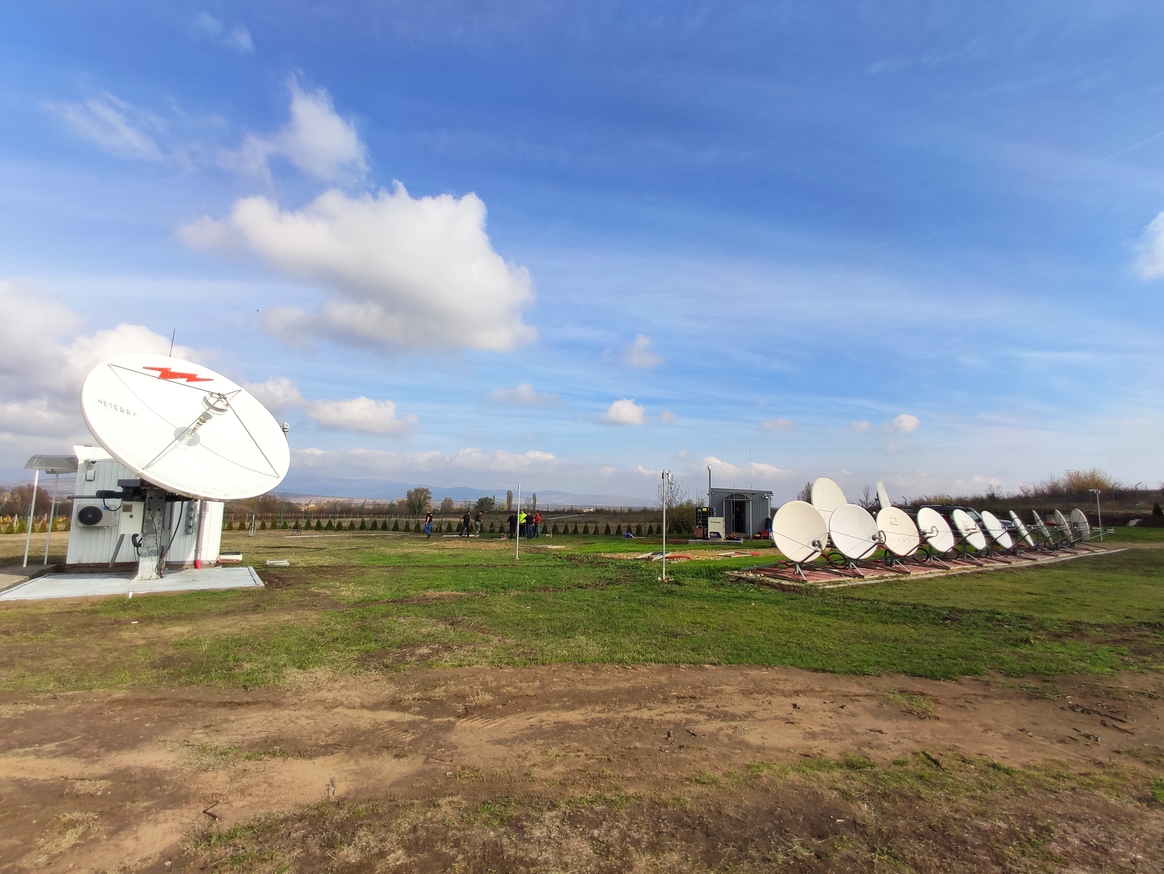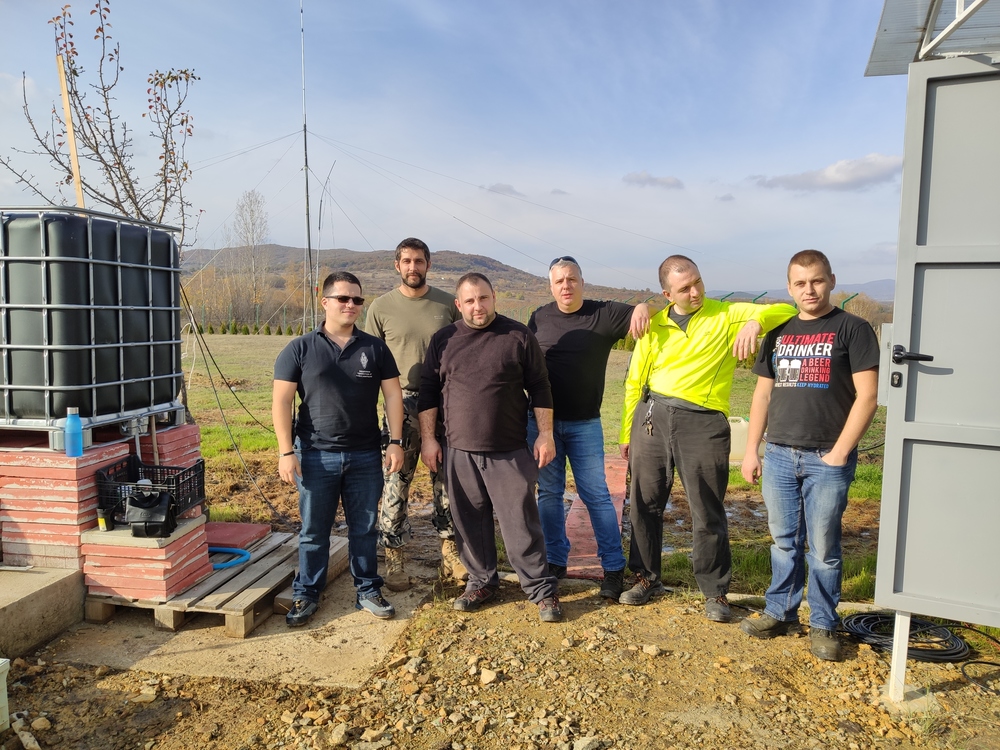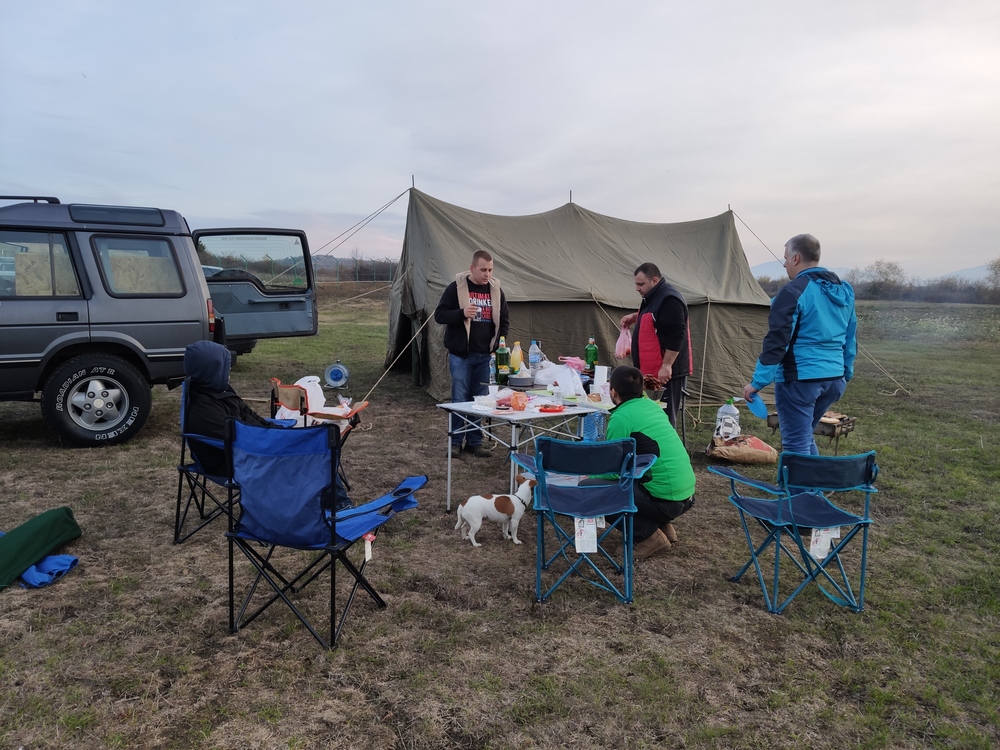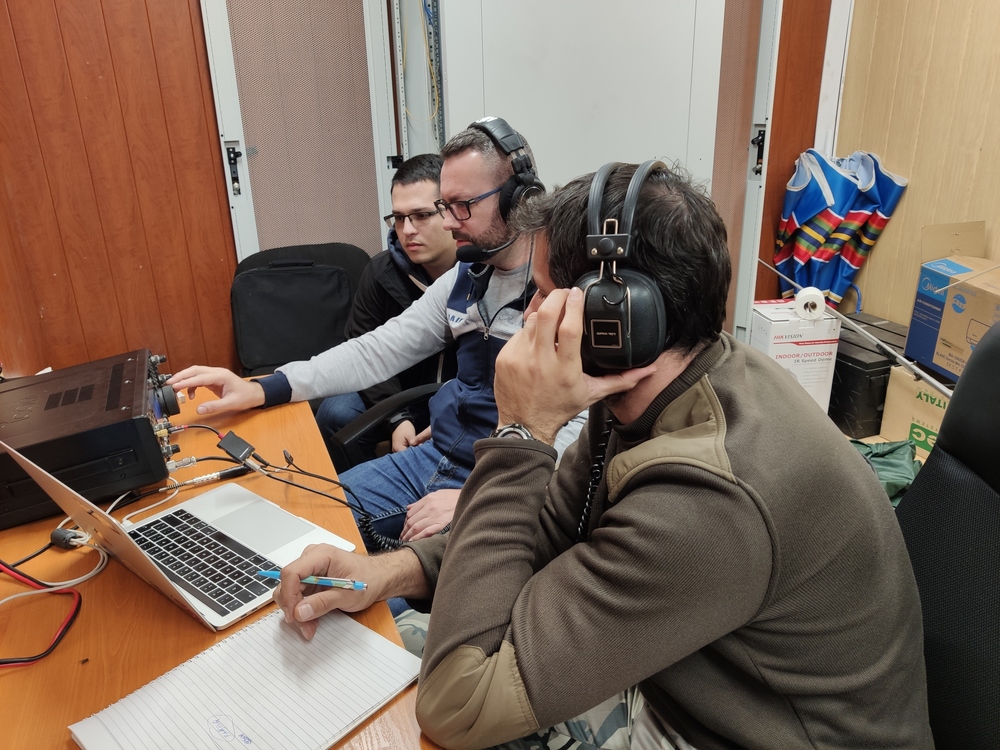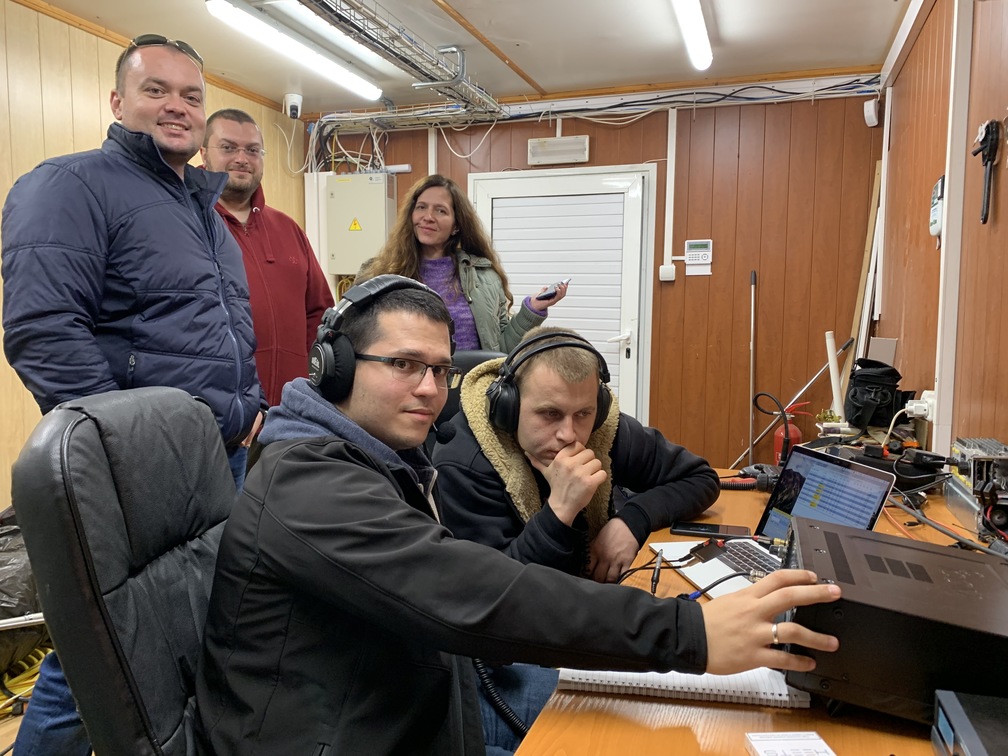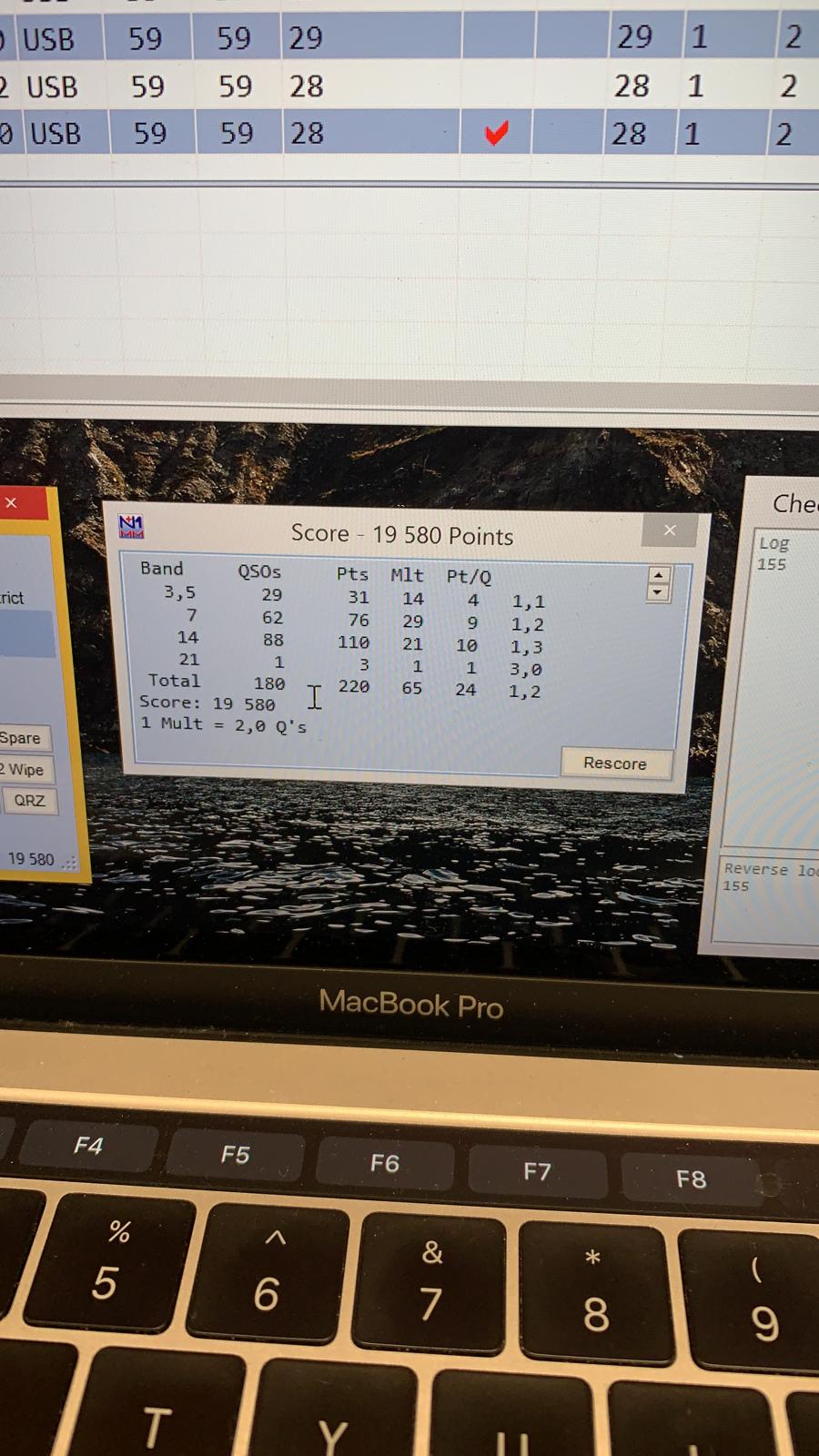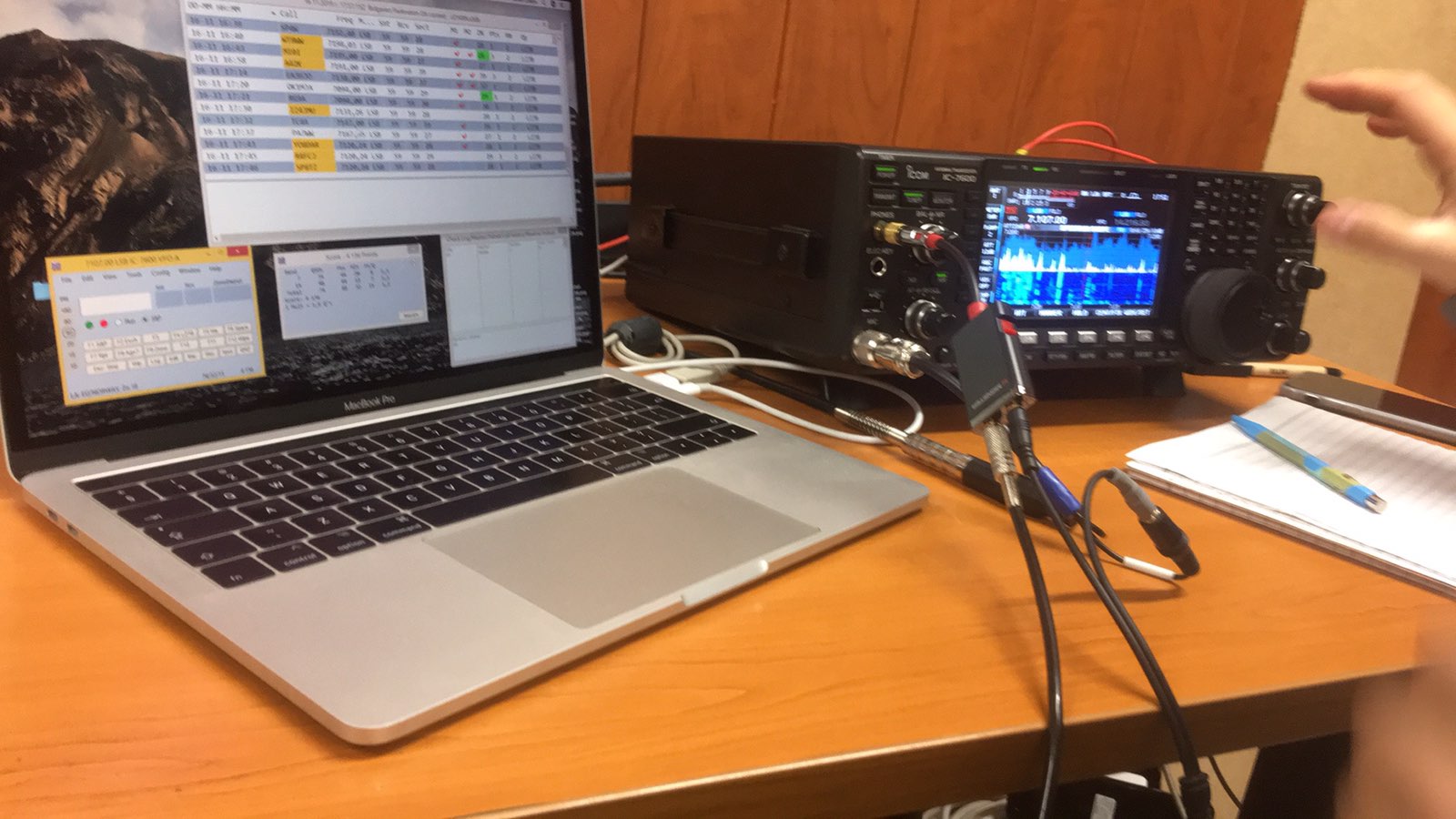 Neterra's LZ1KRN Amateur Radio Club registered 180 connections and 19,580 points at the LZDX World Amateur Radio Contest held on November 16 and 17. The data is preliminary. Bulgarian Federation of Radio Amateurs - the event's organizer, is about to receive double confirmation from the other side to declare the result valid.
Thracia Teleport of Neterra, located close to the village of Vinogradets in the Thracian Plain, was activated during the event. There, a team of Neterra's radio amateurs built two antennas over 7 meters high and used them consistently during the competition for best results.
The contest was shortwave. It lasted 24 hours – from 2 pm (Eastern European Time: UTC+2) on Saturday, until 2 pm on Sunday. Participants had to make the biggest number and most distant radio connections with people from all around the world.
LZ1KRN team included: Nikolai Nedelev (LZ1NDV), Spas Bukhalov (LZ1SPB), Neven Dilkov (LZ1COM), Lyubomir Nenov (LZ1LYN), Dimitar Gamishev (LZ1NUL), Emil Stoynovski (LZ1JWT), Martin Georgiev (LZ1RIP), Atanas Draganov (LZ1CDJ), and Nikolai Velinov (LZ1NVV).
Logs show that Neterra's amateurs made 29 connections on 3.5 MHz; 62 at 7 MHz, 88 at 14 MHz and 1 at 21 MHz.
They spoke with people from different countries and continents – Israel, Cyprus, Croatia, Oman, United Arab Emirates, Germany, Spain, Moldova, France, United Kingdom, Northern Ireland, Hungary, Switzerland, Italy, United States of America, Norway, Lithuania, Bulgaria, Finland, Czech Republic, Slovakia, Bulgaria, Denmark, Netherlands, Slovenia, Sweden, Poland, Greece, Asian Turkey, Asian Russia, Kazakhstan, Ukraine, Namibia, Latvia, Romania, Serbia.
The participants also recorded the jubilee initials for the 100th anniversary of the Polish Labor Inspectorate.
Neterra's Amateur Radio Club was founded on June 14, 2017, by Neterians who love their hobby. They want to promote knowledge about technology and create friendly relationships with people around the world.