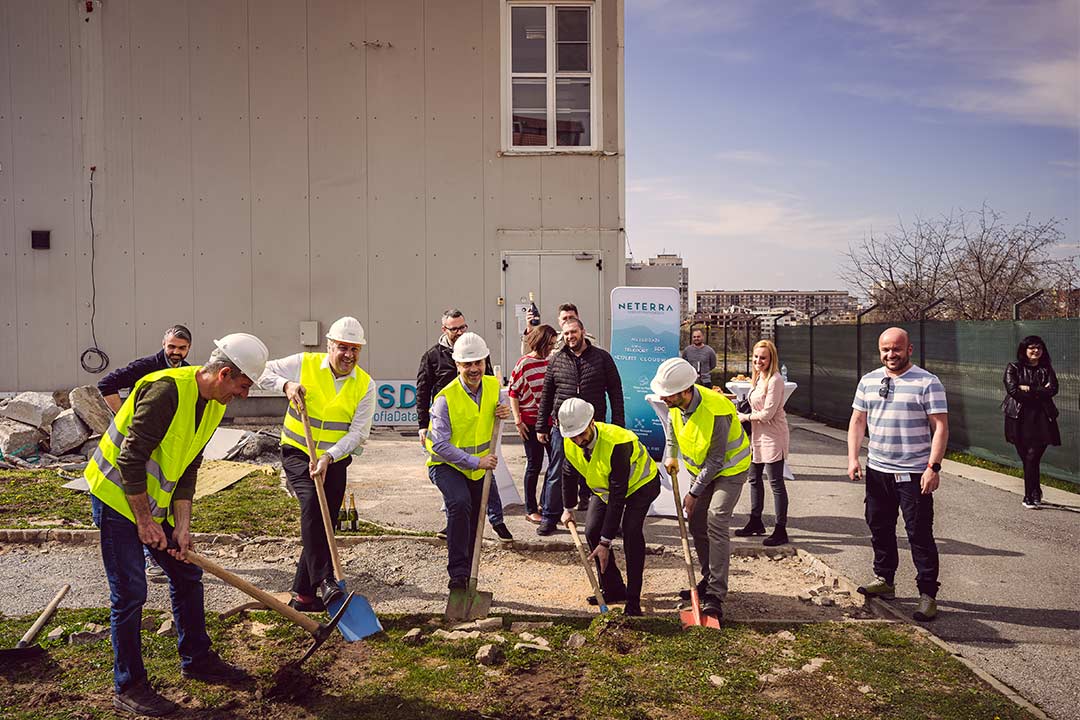 Neterra hosted a groundbreaking ceremony for the construction of its new data center - Sofia Data Center 2. It is located next to SDC-1, and its customers will use all the benefits of the already established business and telecommunications infrastructure - connectivity with all existing customers of Neterra and access to high-speed, secure and redundant international networks and routes.
Global telecom operators that manage international and intercontinental traffic (Tier 1 providers) have already chosen Neterra and SDC-1 as their official point of presence. SDC-2 customers will also be connected to them.
SDC-1 and SDC-2 are in a top location - meters from Mladost 1 metro station in Sofia, Bulgaria, and minutes from Sofia airport.
SDC-2 is designed according to the requirements of the Tier III Uptime Institute. This standard guarantees the continuity of work and services. A Tier III data center is concurrently maintainable, allowing for any planned maintenance activity of power and cooling systems to take place without disrupting the operation of computer hardware located in the data center.
The new data center has an area of over 1,400 square meters. It is on 4 levels, with 2 MW of installed capacity and provides 100% redundancy of services, round-the-clock IT & Tech support, air conditioning, maintenance, security.
The owner and operator of SDC-2 Neterra is an independent telecom with over 25 years of history. It owns other data centers. All services can be replicated in an alternative geographical point (so-called disaster recovery). Businesses can also take advantage of the company's wide portfolio of other telecommunications services, relying on proactive 24/7 professional support.
In line with its plans to achieve carbon neutrality by the end of 2021, Neterra is designing the SDC-2 with the latest generation of energy-efficient air conditioning systems. The benefits of this are both for the environment and for Neterra's customers, who will reduce their costs thanks to the lower price of electricity in the data center.