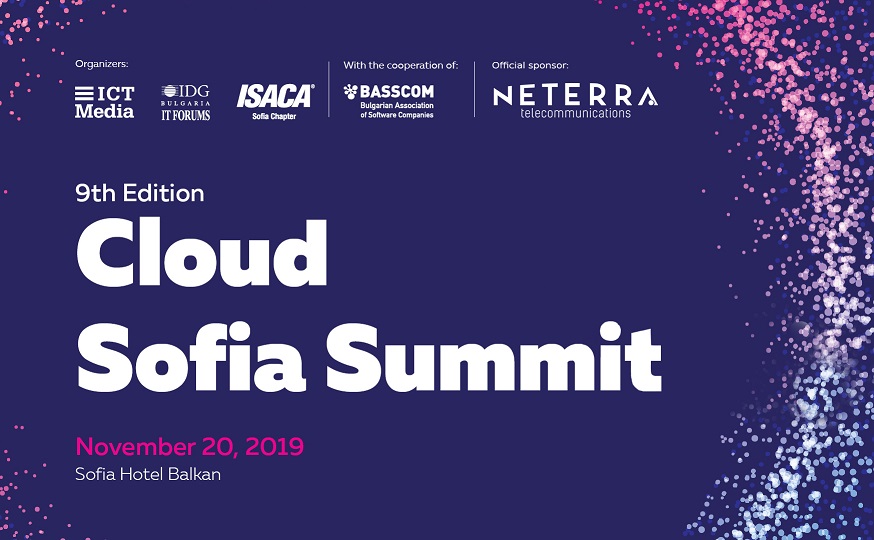 Neterra is the official partner of Cloud Sofia Summit – an event where, for the ninth consecutive year, IT businesses and users of technology solutions come together to discuss the entry of some of the hottest technology trends and business ecosystem developments. It will be held on November 20 (Wednesday) at Sofia Hotel Balkan, in Sofia. Sergey Burushkin, a Product marketing expert at Neterra, will talk about 'Cloud or collocation. Business benefits.' Maria Rachkova, Nikolay Chakinski and Svilen Penev by Neterra's team will also attend the event.
The previous day – November 19, Irena Tomova and Dora Nikolaeva-Tomova, from Neterra, will participate at Salotto 2019 – an event in Milano, organized by MIX – Milan Internet Exchange. Salloto is a roundtable of industry representatives for networking, information sharing and business negotiations that goes beyond the technical field.
At the end of the month - from November 28 to December 1, Wael Hassan and Nikolai Chakinski will present Neterra at the Data Center Expo Eurasia (Istanbul) 2019. Welcome to our booth and hurry up to make an appointment with them if you are also among the participants or visitors.