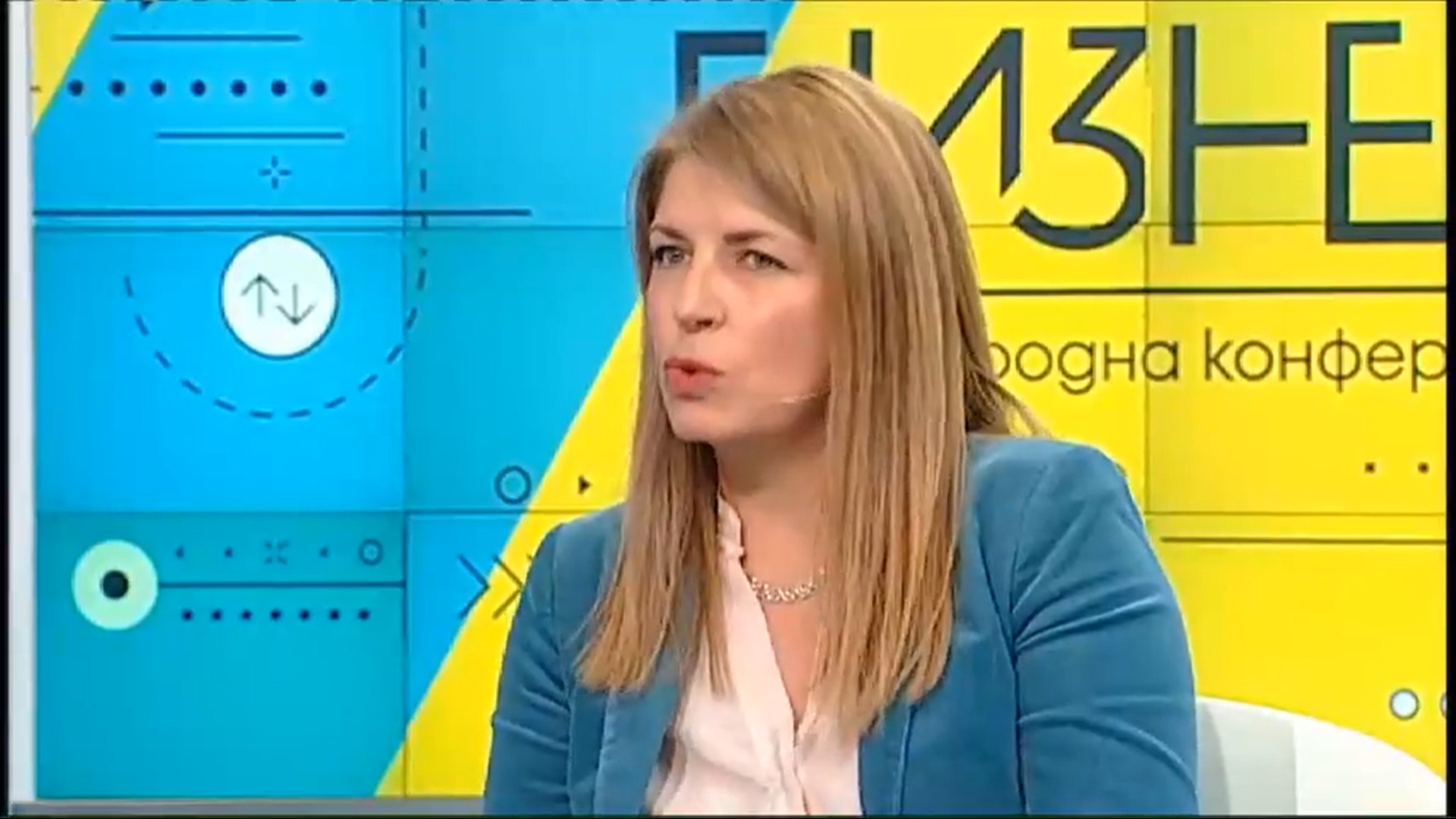 Each of us carries an inexhaustible source of creativity and action. Our business is a laboratory in which people can constantly create, said Maya Kalcheva, Neterra's marketing manager, at the conference 'Education and Business'. The event was held on October 20, 2020, in TV format on Bulgaria on air TV and Bloomberg TV Bulgaria.
Technologies are evolving fast and we need to learn all kinds of new and forgotten old skills, said Maya Kalcheva. She added that one of the tasks of modern business is to build an internal system and academy for talent training and human development: "At Neterra, we have created conditions for our employees to discover their potential and creativity, to generate new ideas that serve other people."
Her advice to the young generation is to do more things together with other people, in nature, to take time for looking at themselves and their thoughts, to discover their own creativity, making different choices from those the whole environment around us is trying constantly to impose on us.
Watch the full video from the conference here.