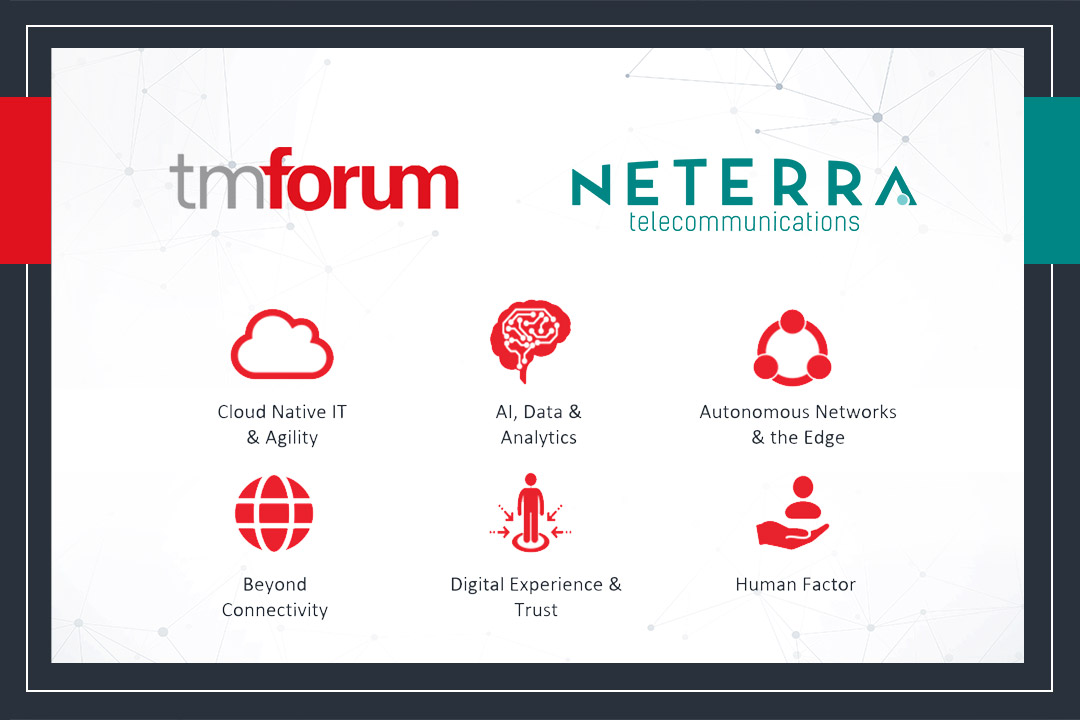 Neterra, the independent global leader in layer 1, 2 and 3 connectivity solutions, DDoS protection, and data center & network services, is thrilled to announce that it has become a member of TM Forum, the association driving digital transformation through collaboration across the telecoms industry.
Members of TM Forum are over 850 companies generating US$2 trillion in revenue and serving five billion customers across 180 countries. Through its participation in the alliance, Neterra will benefit from the collective experiences and abilities to collaboratively solve complex industry-wide challenges, deploy new services and create technology breakthroughs to accelerate change.
Speaking on becoming a member of TM Forum, Neven Dilkov, Founder and CEO of Neterra Group commented, "Organizations must adapt their legacy systems in order to grow and seize new opportunities and better-compete in this new digital space. Our membership will enable us to accelerate innovation and digital transformation, so we can better provide our customers with connectivity solutions more efficiently and effectively."
"The world relied upon the Internet more than ever before when the COVID-19 pandemic hit in 2020. Companies that weren't prepared for this new digital reliance – or who were prepared to change to adapt - struggled, and as we look to the future, it's clear that the telecoms industry must collaborate for the greater good.
Other well-known, industry-leading TM Forum members within the telecoms sector include Bharti Airtel, China Unicom and Telia, along with household brand names such as Deloitte, Fujitsu, Johns Hopkins University, and Salesforce.