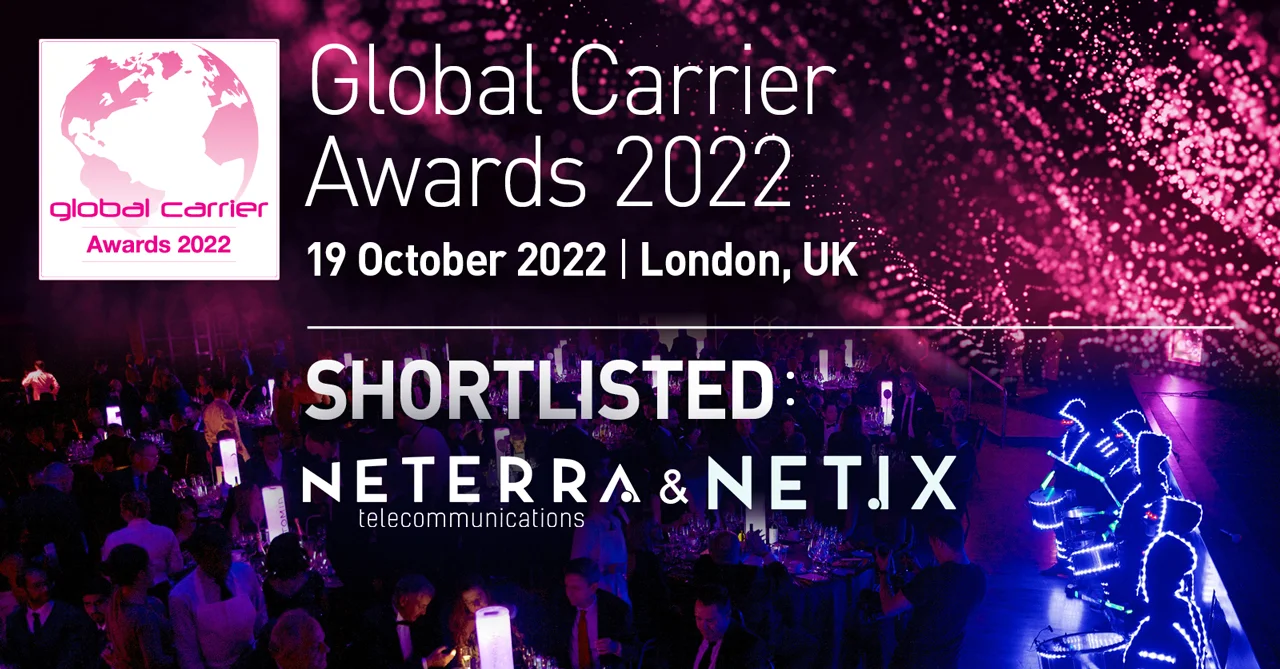 Neterra has been shortlisted in the "Best Central and Eastern European Wholesale Carrier" category for the Global Carrier Awards 2022 – prestigious international awards for excellence in the telecommunications industry.
Another Neterra group company, NetIX, is a finalist in the "Best Internet Exchange Provider" category.
In 2022, Neterra applied for the awards for the first time in its 26-year history. The flying start is due to good financial indicators, sustainable development, and successful projects.
The company completed three important infrastructure projects in the last months. Neterra built a new fiber optic network in Sofia, Bulgaria, for high-speed dedicated internet access; built and opened a new data center in Sofia – SDC 2; provided the fastest internet connection between Brazil and Europe.
Regarding the third project, the traffic passes through an optical submarine cable with high capacity and exceptional speed, which directly connects Latin America and Europe. The technical solution includes NetIX, the global platform for Internet exchange, connectivity and peering, part of Neterra Group, which is also nominated for the Global Carrier Awards.
The official ceremony to announce and award the winners of the Global Carrier Awards 2022 is on October 19 in London.