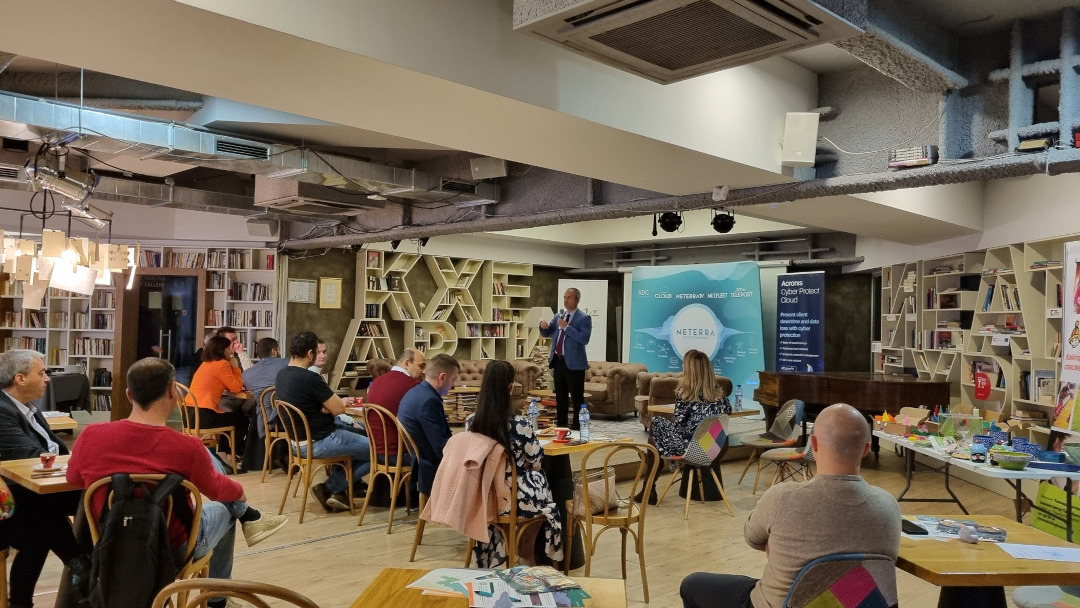 Neterra and Acronis welcomed over 50 clients, partners and friends of Neterra at a business breakfast in the center of Sofia. On it, Neterra informed companies how they can win up to BGN 20,000 in grants from the European Union for ICT projects through Neterra and Acronis backup and cyber security solutions.
The owner and manager of Neterra Neven Dilkov greeted the attendees and opened the meeting.
Neterra's "Cloud and IT Services" product manager, Maria Rochkova, talked about Neterra's new, 5 times faster NVMe cloud platform.
Nikolay Chakinski, "Colocation" product manager, explained the possibilities and advantages of services in Neterra's data centers. Among the topics was the new Sofia metro fiber network of Neterra.
Acronis cybersecurity and backup solutions were presented by Ivan Dudin, regional manager, and Slav Umlenov, account manager of the company.