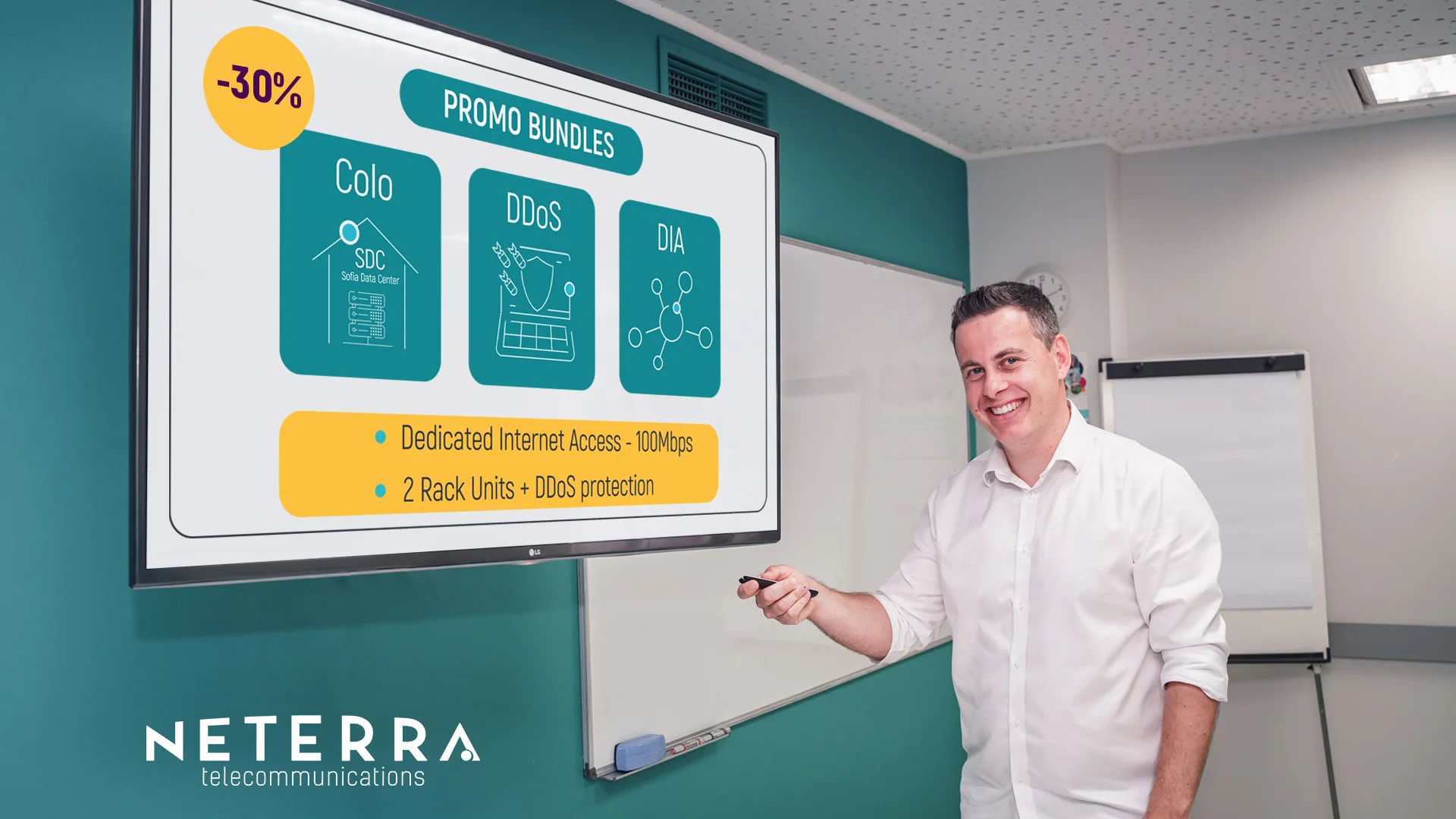 Enterprises can save up to 30% on the regular cost of connectivity and IT services by taking advantage of Neterra's new package offers, valid until June 30, 2022. The global telecommunications company offers combinations such as: renting a server + backup; cloud server + Dedicated Internet Access (DIA); colocation + protection against DDoS attacks + DIA. The services include technical support 24/7.
Customers that need to rapidly increase their hardware resources can rent cloud servers. With them, this happens in seconds. The reverse process - to reduce the configuration, is just as easy. The rent is not tied to a long-term contract. Enterprises pay only for the capacity used, saving significant amounts for initial investments in machines and IT specialists.
When cloud services are powered by a reliable, fast Internet connection and it is always of high quality, without interruptions, customers increase their productivity at a lower cost.
The entire infrastructure of Neterra is located at Sofia Data Center (SDC). Under the SDC brand, the company owns and operates four carrier-neutral data centers. This means that even if customers use various Neterra services in these data centers - such as colocation, they have no restrictions on working with other providers.
In the coming days, Neterra is officially opening its newest data center in Sofia - SDC 2. In addition to offering high-speed Internet connection and a large international network, Sofia Data Center is a place where all Bulgarian networks meet with the largest telecom operators in the world.
To their connectivity solutions, colocation, cloud and physical servers, customers can add protection against DDoS attacks, and ransomware.