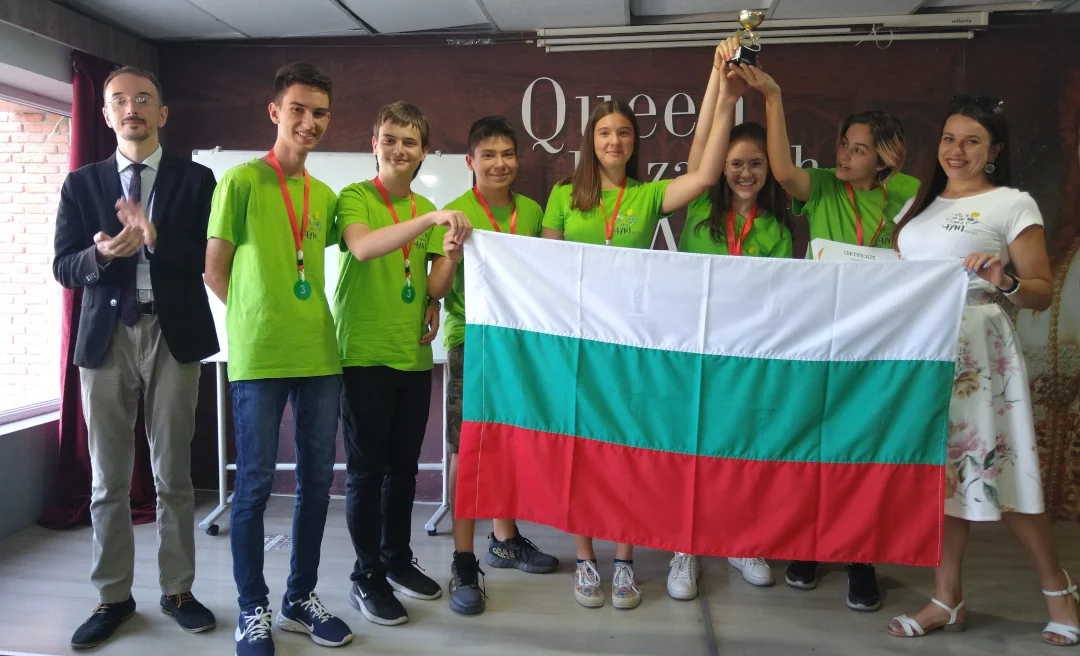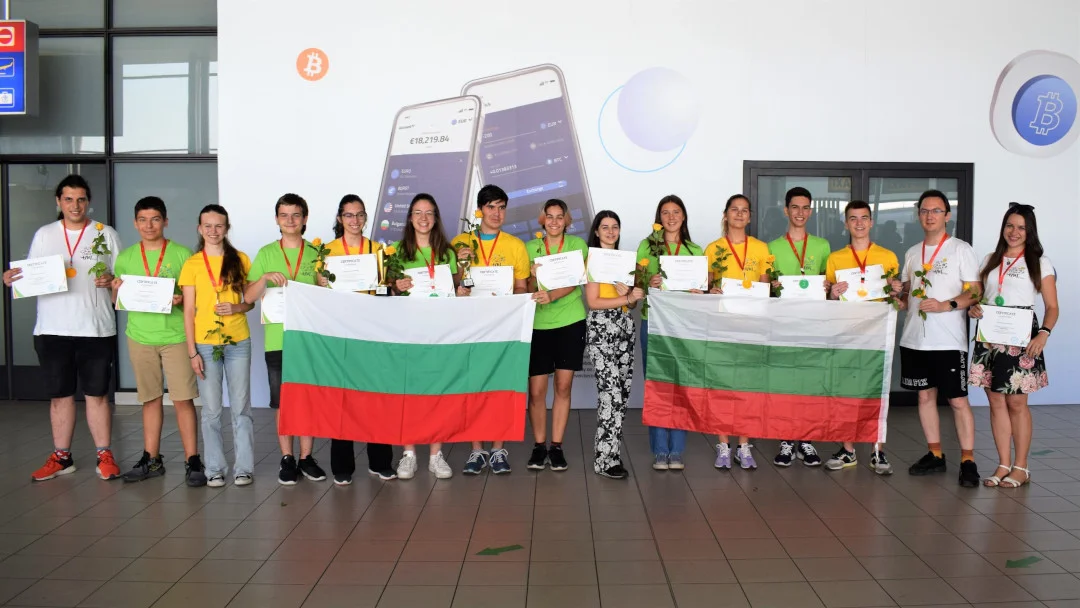 Bulgarian students, supported by Neterra, became the absolute champions of the tenth anniversary International Young Naturalist's Tournament IYNT, which was held from August 21 to 27 in Tbilisi, Georgia.
This year, young scientists made the most successful presentation at IYNT. They won a gold and a bronze medal, and the gold medalists also became absolute champions in the tournament. They competed against over 100 other participants from more than 10 countries.
Bulgaria became the first country to win the IYNT two years in a row. In 2021, the Bulgarian teams again fought for victory.
IYNT (International Young Naturalist's Tournament) is a natural science competition for students up to 17 years of age. In it, they present their solutions to 17 experimental tasks that cover all the basic natural sciences – biology, physics, chemistry, and earth sciences.
Students are free to use any materials and equipment, help from specialists, and laboratories. IYNT is a team competition in the form of science fights. Each team consists of six students.
"The task with which we won the final battle was developed by our two extremely talented participants, Alexandra and Peter. It was dedicated to the conical traces left by boats, ships, ducks, etc. floating in the water. Each of us has observed this phenomenon while walking along the sea or around a lake. However, it turned out that the physics that describes it is very complex, and even though serious scientific articles are devoted to this phenomenon, it is not fully revealed.
Therefore, Peter and Alexandra had to develop their own theory and then compare it with the experimental results. Our students made their measurements based on videos taken by a drone in Varna Bay, footage obtained from Google Earth, and videos we ourselves shot in a pool.
Without a doubt, this was one of the best, if not the best, solution I have seen on an assignment given to IYNT. The agreement between theory and experimental data was complete.
Our students have improved the understanding of the phenomenon and are about to write a scientific paper on the subject. The jury gave an extremely high assessment of the presentation, the opponent had no weak points to find, and our team won!", says one of the mentors of the Bulgarian champions, Nikola Karavasilev.
Absolute champions and winners of the gold medals are team "A" - Alexandra Petkova, Mila Getova, Nevena Brejcheva, Ilia Vasilev, Raya Shikova and Stoyan Dobrev. Bronze medals were won by team "B" - Hristo Hristov, Lora Lukmanova, Ivaylo Kurtev, Lora Serafimova, Petar Petrov and Maria Metodieva.
Their tournament mentors were Nikola Karavasilev (Izzi Science for Kids, PCMG), Neli Ivanova (Izzi Science for Kids), Plamen Ivanov (Oxford) and Yavor Yordanov (NPMG).