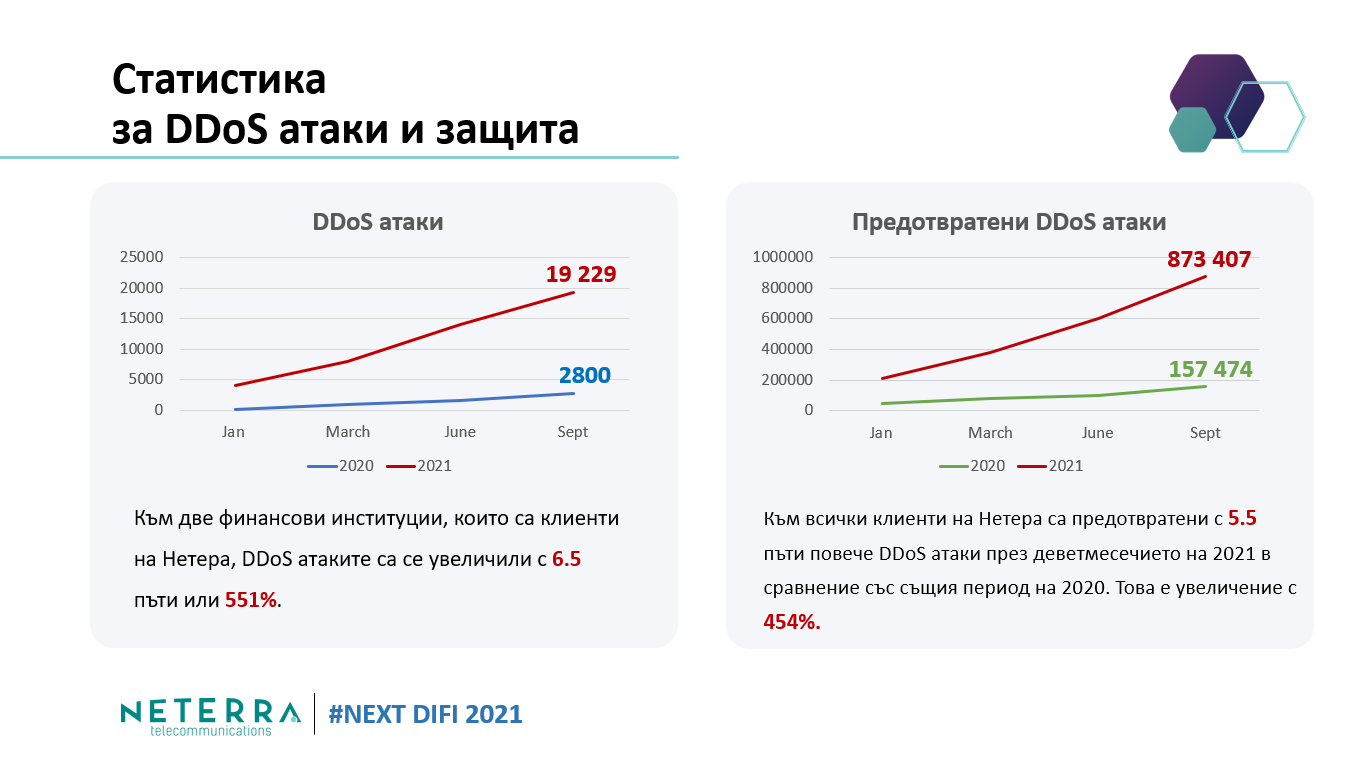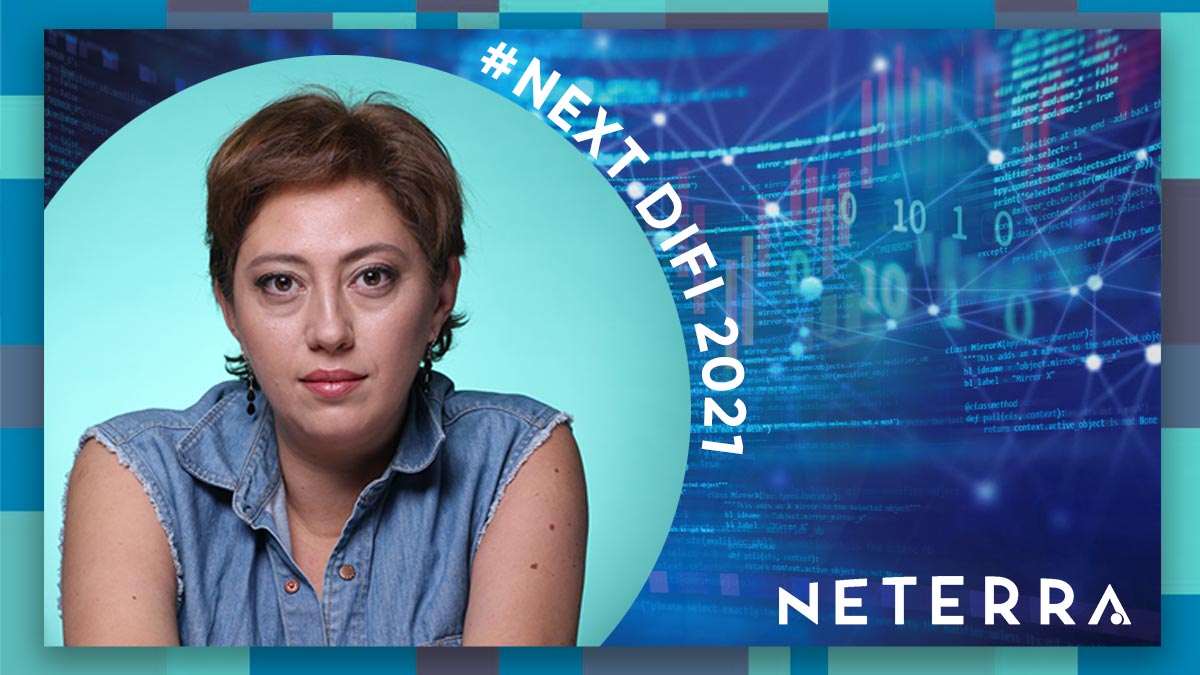 Neterra has prevented its customers from 5.5 times more DDoS attacks in the first nine months of 2021 compared to the same period in 2020. This is an increase of 454%, according to data from the company's DDoS services monitoring system. From the beginning of January to the end of September 2021, Neterra stopped a total of 873,407 attacks. In the same period last year company prevented 157,474 DDoS attacks.
The growth of DDoS attacks in 2021 compared to 2020 against financial institutions and organizations, is even higher - 6.5 times or 551%.
Through DDoS attacks, perpetrators try to disrupt (partially or completely) users' access to the services or equipment of a specific target company.
While the company is under attack and struggling to resume normal operations, the perpetrators take advantage of the breach to gain access to its resources. The goal of over 50% of DDoS attacks is to steal data, money, and intellectual property.
Any DDoS attack can lead to direct financial losses, data theft, damage to reputation and a decline in customer confidence.
Neterra has several solutions to prevent DDoS attacks, as well as a system that proactively monitors the state of the network. All the customers that use DDoS protection from the company get access to the unified system for DDoS services monitoring. They can see statistics about the attacks in real-time, the number of attacks per day, monthly, etc.
More statistics on DDoS attacks and the ways in which Neterra handles them will be presented by Maria Rochkova, Neterra's product manager, during the conference on digital finance, fintech and banking innovation #NEXT DIFI 2021.